Log into your Tactileo account
In order to log into your Tactileo account, you will need to use the information that has been provided to you in the registration e-mail.
Logging in requires the following information :
Tactileo ID = the ID of your establishment, or its UAI code
Login ID = your personal ID.
Password.
Through Google Chrome, open the following webpage: http://edu.tactileo.fr
Fill in the Tactileo ID field and click OK to enter the second login page.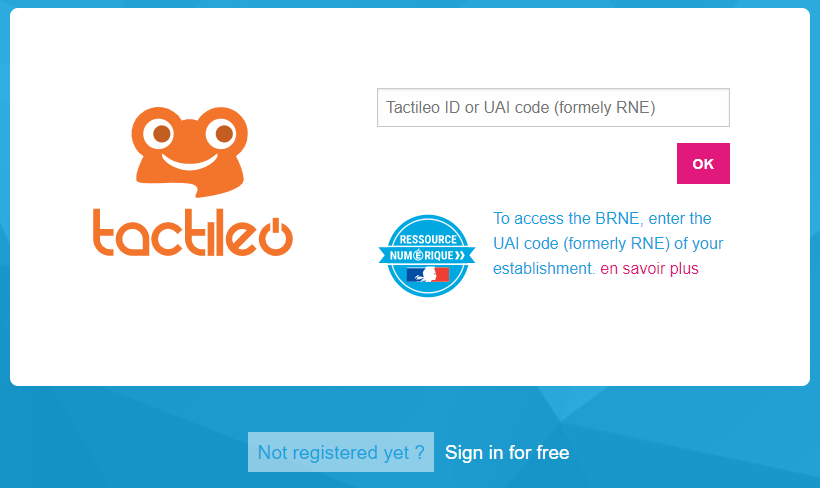 Then enter your login ID and password, click Connect to access the homepage of your account: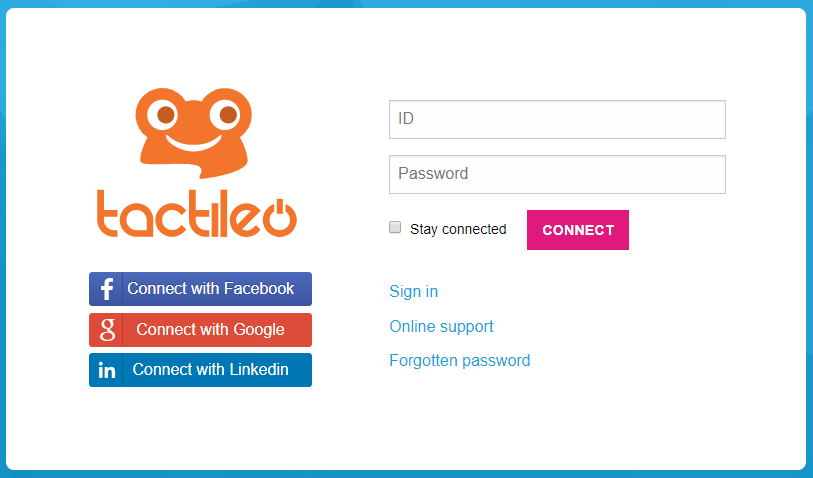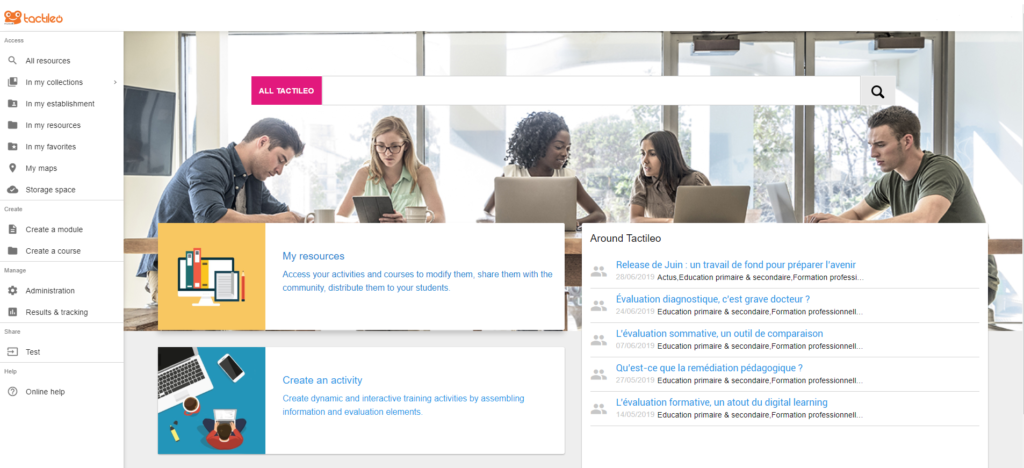 On this page it is possible to consult the following educational and digital resource banks: Maskott Sciences, Hatier-BaREM, Hatier Blick & Klick and Didier Dabei. In order to do this, simply click on the corresponding areas.
It also is possible to make a direct search thanks to the search box located at the top of the page. Based on the indexing of resources, propositions are made in accordance to the keywords you type (see Find resources).
The menu on the left allows you to:
Access your resources;
Access the information related to your account;
Change the administration settings (if you have the rights);
Access the support (the site you are visiting right now).