Module settings
A module is by default ready to be broadcasted to learners.
You can set up your modules according to your preferences
Select your module and click on Edit.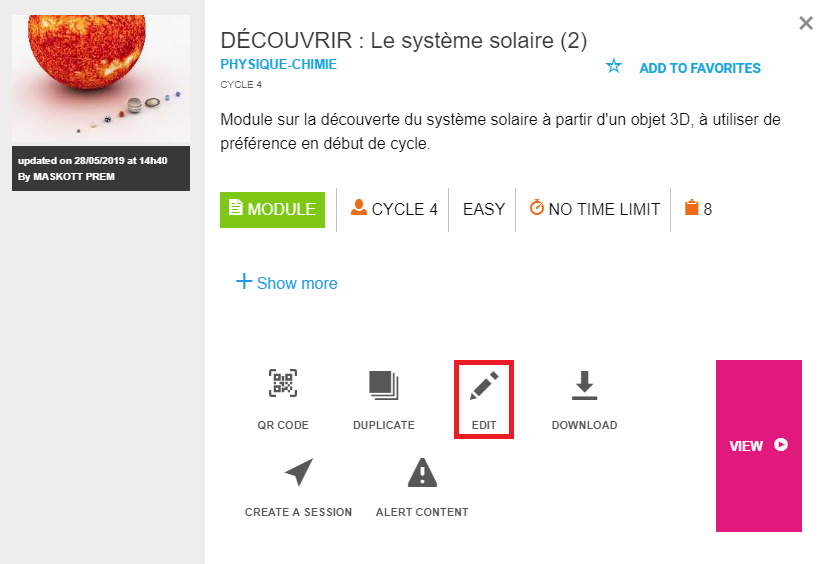 Click Options> Settings.
The options
These options allow to set up the parameters of a module and its evaluation rules.
In Module Outline, you can arrange and sequence elements.
Evaluation Rules is used to define the validation of a module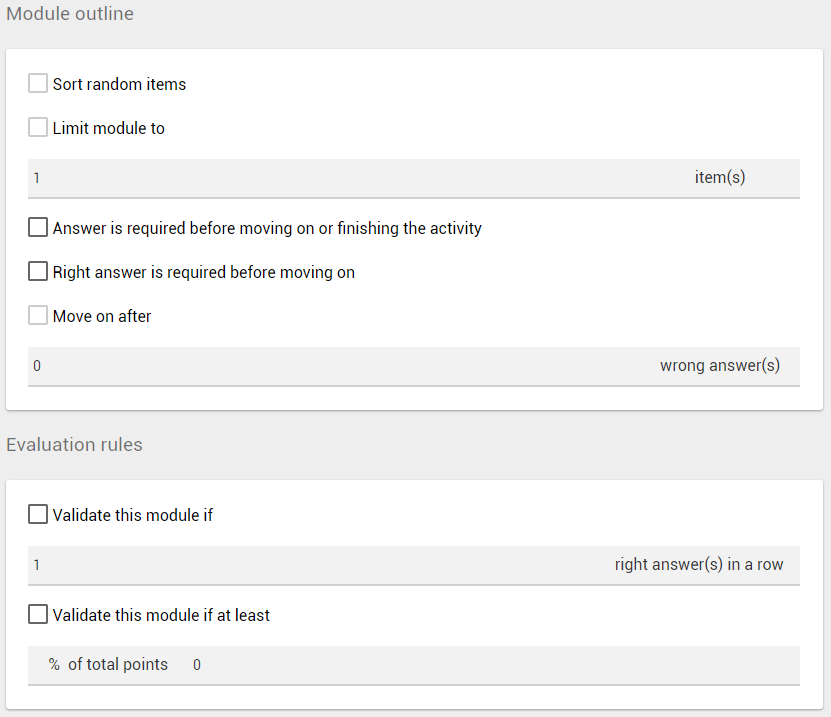 In Results and Corrections, you can choose what information the trainee will have access to.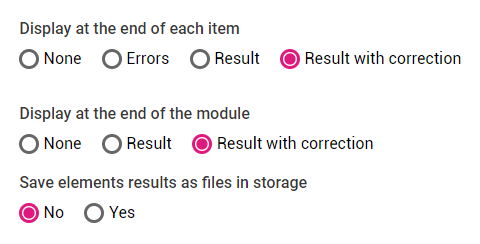 In Time Limits, you can create time limited modules.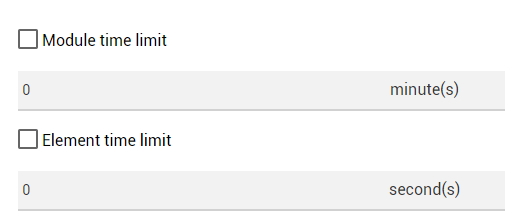 – Enable or disable Shared notepad (see Shared Notepad)
– Add external links visible by learners.
Add an external link
Click Add.
Enter your URL and select a title for it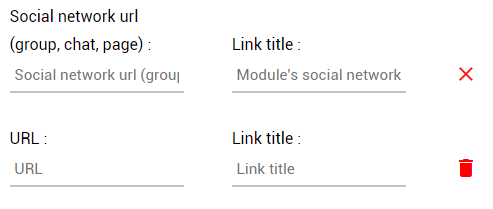 The links are accessible for the learner via the burger menu at the bottom left of the module

The links open a new window.
In Custom Messages, you can add a message to display aftercertain results or as results of positioning axes.
See more about it in Add a custom message to a module.
After a result: ex : Bravo!
As result of a positioning axis: ex :You are directive, responsible and like organized work. Just be careful not to underestimate the skills of your co-workers!